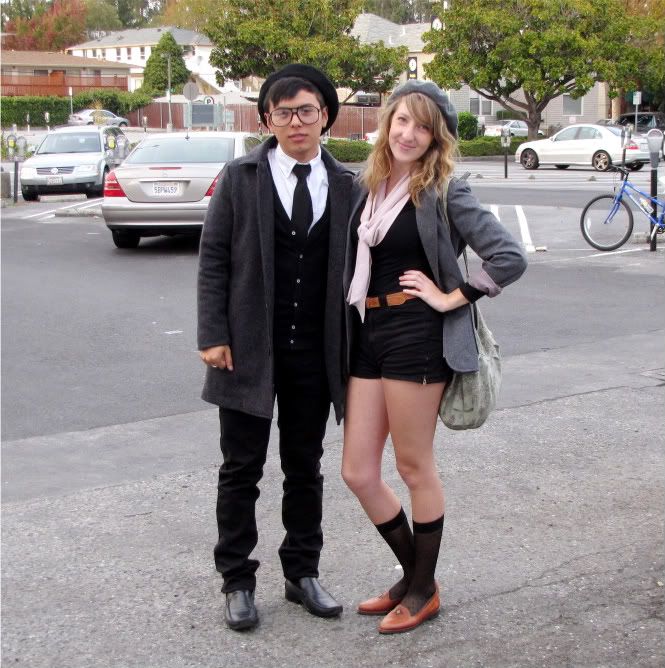 American Apparel high-waisted shorts, long sleeve v bodysuit, sash around neck, beret, polka dot calf socks; thrifted loafers, blazer & belt/ On Jesse: American Apparel button up, cardigan, peacot, slacks, beret, seedstitch tie & glasses
Worn on Black Friday to "support the gays," Jesse and I showed up to work feeling a little bit London for a day. Jesse is one of my co-workers and I ultimately trust him when it comes to fashion advice. He's studying Fashion Design at the
Fashion Institute in SF
. He helps me with a lot of the store merchandising and he's always my voice of reason of going too overboard ("you should probably take off those glasses") or too under-board ("why aren't you wearing a push-up bra with that?").
Jesse is a lot of fun- he should really have a blog because he goes on crazy adventures and is always at the happening spots in San Francisco. If you want to get to know him or peek at all his happenings, follow
his twitter
.
Later that night, some coworkers and I went to a hookah bar nearby,
Tarboosh
. Where I ate tasty beef kebabs and hummus, and attempted to learn how to belly dance- go figure. There was live music and many diverse people singing along in Arabic and clapping. I was all about it- so much fun!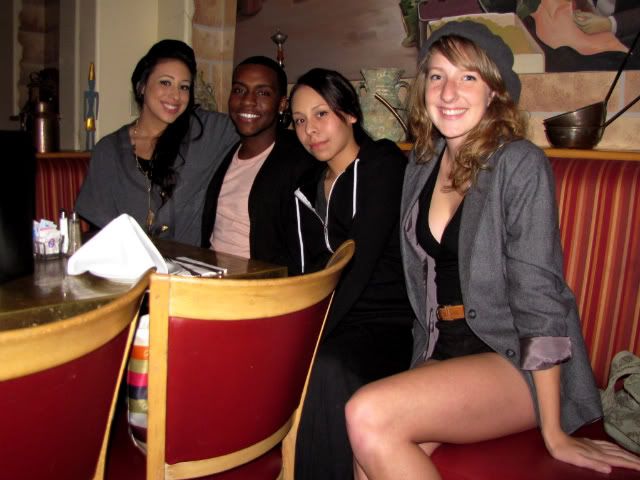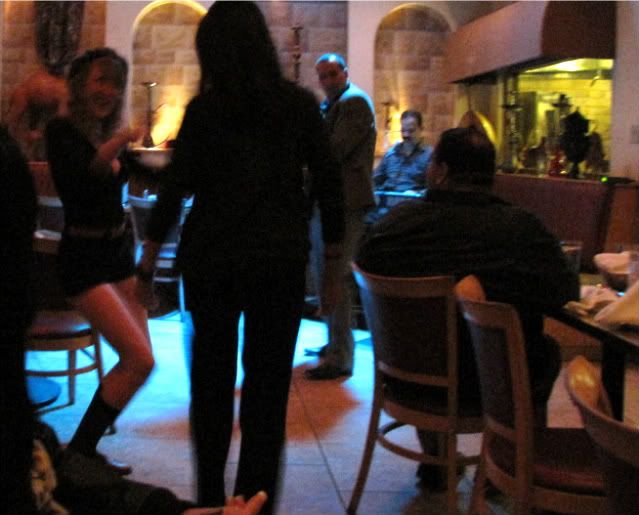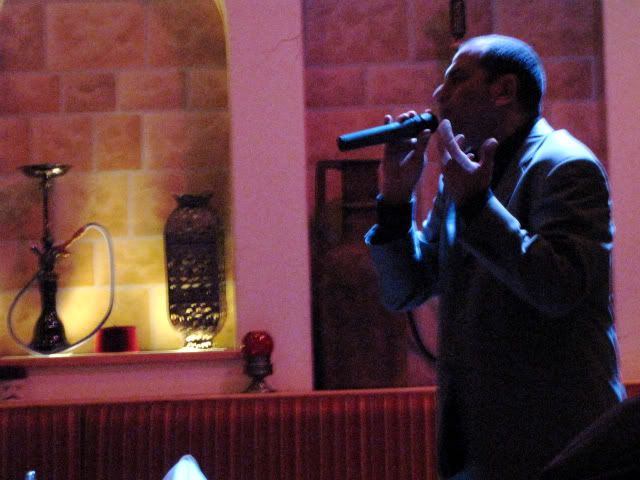 All for now,
<3 esb