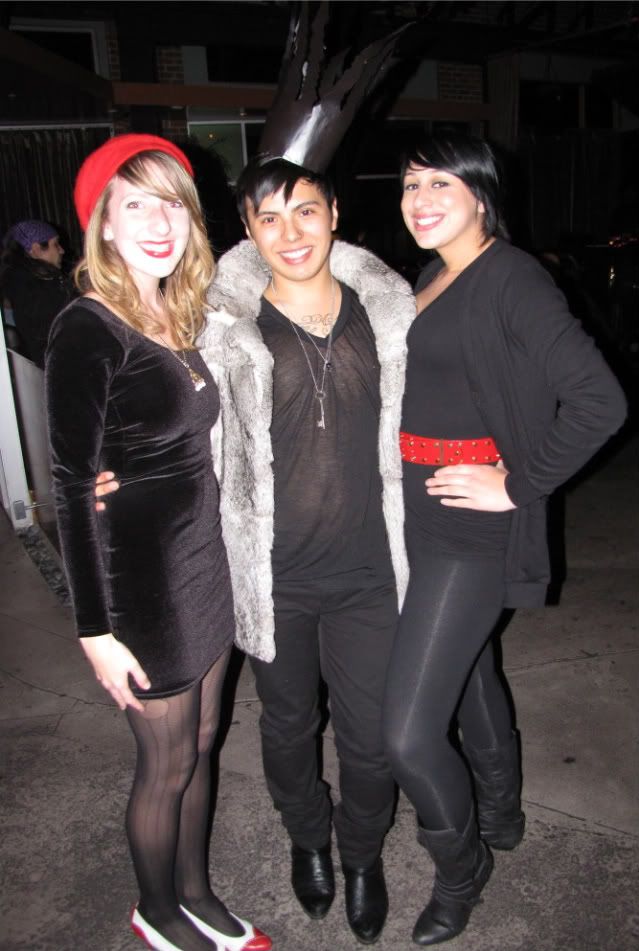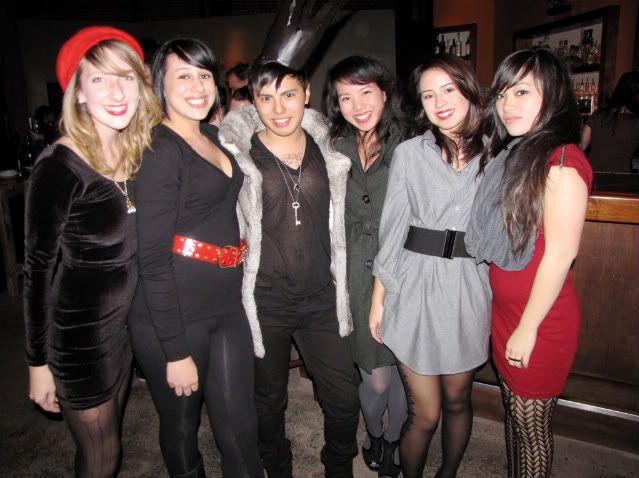 aa velvet dress, sheer tights; vintage cap & necklace; f21 tights; thrifted liz claiborne pumps
Went out to dinner with some co-workers and friends for Jesse's birthday! He's the one in the Lady Gaga crown- duh.
Jesse helped me realize I need some fur in my life, so I'm on the prowl for a fur cap or coat.
Love my velvet dress for the holiday season. Can't wait to have my dinner parties.
I need to start thinking about a New Years dress, my favorite!
We went to dinner at this place called
Coda
on Mission in San Francisco.
There's a live jazz band and one crazy woman dancing. So fun.
I had mixed greens in balsamic dressing ($6.oo)
Birthday boy in his birthday suit with some fashionistas. Aren't they cute!
I love the buckled bootie heels, zipper bustier and textured tights.
And I see not one, but two old-fashioned key necklaces.
All for now,
♥esb