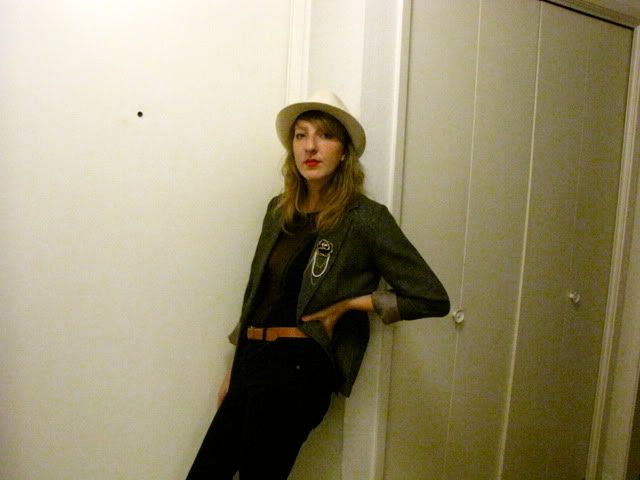 thrifted blazer, penny loafers, belt; cheap monday pants; aa bodysuit, cableknit socks; f21 hat, broach
Hello, belly button.
Thanks to my sister for taking this photo!
Got the "Russian Red" lipstick at Mac today. I'm finally taking steps toward buying nice make-up.
Went to the mall today (ugh). Tried to buy a pair of studded oxfords I've been eyeing at Aldo for a few weeks.
They didn't have my size in-store so I ordered a pair- can't wait until they come!
I also bought two pairs of Aldo tights and one from F21, plus a holiday satin headband and the broach shown above.
I need to accessorize!
Thanksgiving! Baked a pecan and sweet potato pie tonight.
Can't wait for the turkey, mashed potatoes, pies & FOOTBALL (on a new television) !!!
Holiday outfits are the best!