Went to karaoke with my co-workers and friends.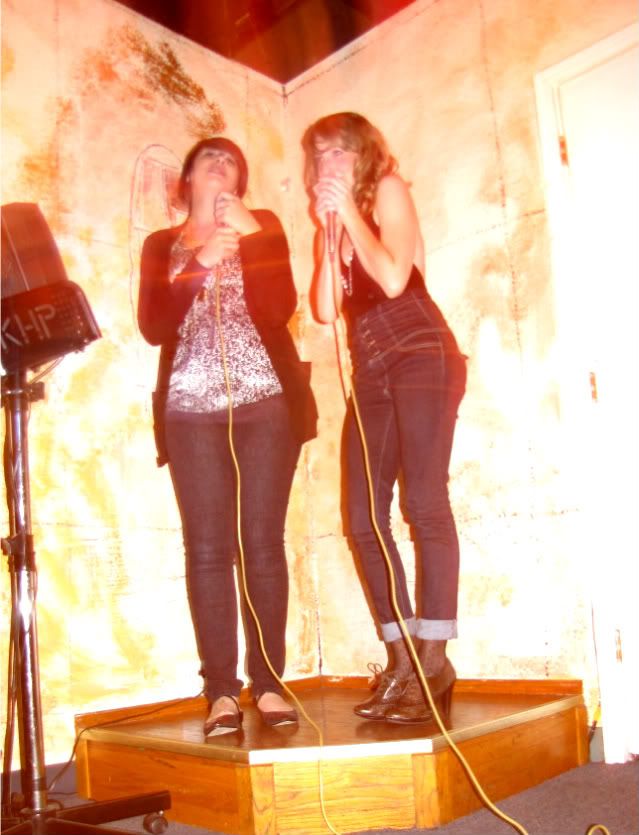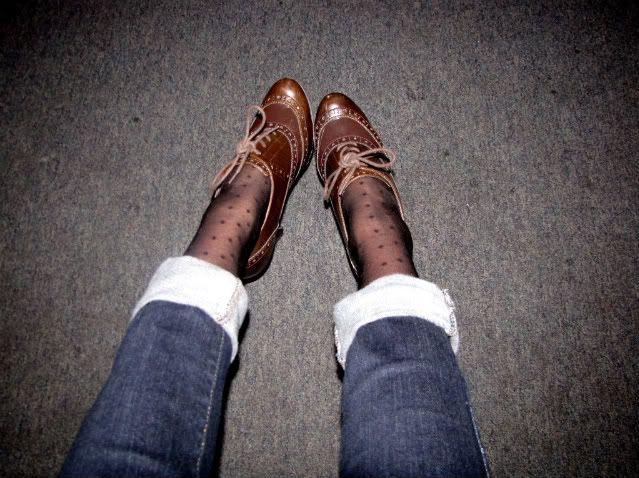 F21 denim; American Apparel halter bodysuit, sheer calf-high polka-dot socks; Marshalls Oxfords; thrifted jewelry
It's been freezing outside so I wore a jacket, not shown.
I was disappointed when I chose "Bad Moon Rising" by Creedence Clearwater Revival and there was a silent rally among my friends. Come on guys, if you don't know who CCR is, we may have to re-evaluate our friendship!!
Most popular tracks from karaoke night with my diva co-workers:
Reflection- Mulan/Christina Aguilera
You Belong With Me- Taylor Swift
The Real Slim Shady- Eminem
Material Girl- Madonna
All My Life- K-Ci & Jojo
The Thong Song- Sisqo
Air Force Ones- Nelly
Call Me- Blondie
Video coming soon!
<3esb