Life recently posted
the sexiest men
of the 50's, 60's & 70's. Here are a few of my favorite photos.
Feast your eyes!: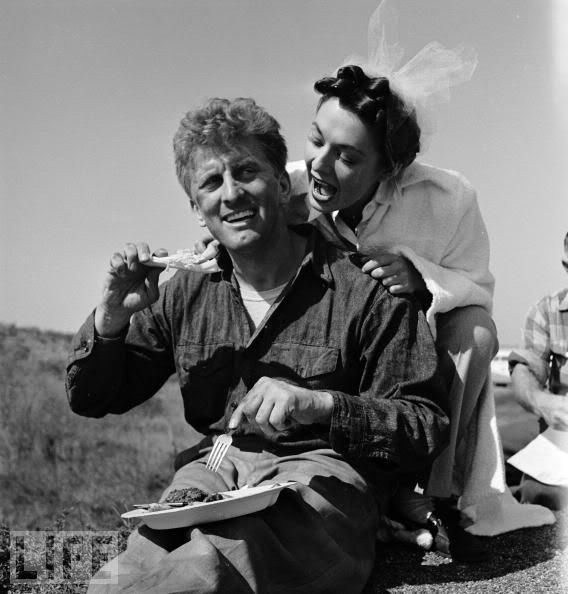 Kirk Douglas
He gave us the sexiness I name Michael Douglas- thanks, Kirk.
Plays a great cowboy in "El Dorado"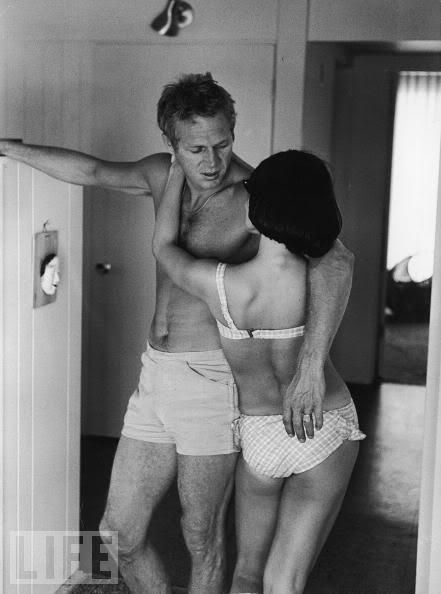 Steve McQueen (with his wife)
Who said marriage can't stay sexy?
He was sexy in his youth. Now I guess he's funny. I'm always on the lookout for my very own Danny Zuko.
(Am I comparable to the great Sandie? Maybe. I can be a little bad.. wear some zipper high-waisted leggings..)
Gene Kelley
Countless favorite musical performances- "Summer Stock" is one with Judy Garland (♥)
Does black and white photography one up the sexy factor? I'd like to say yes.
Who will be the sexiest men of our generation?
Plz don't JUST say Robert Pattinson.
I promise, I will post fashion soon. School= drool.