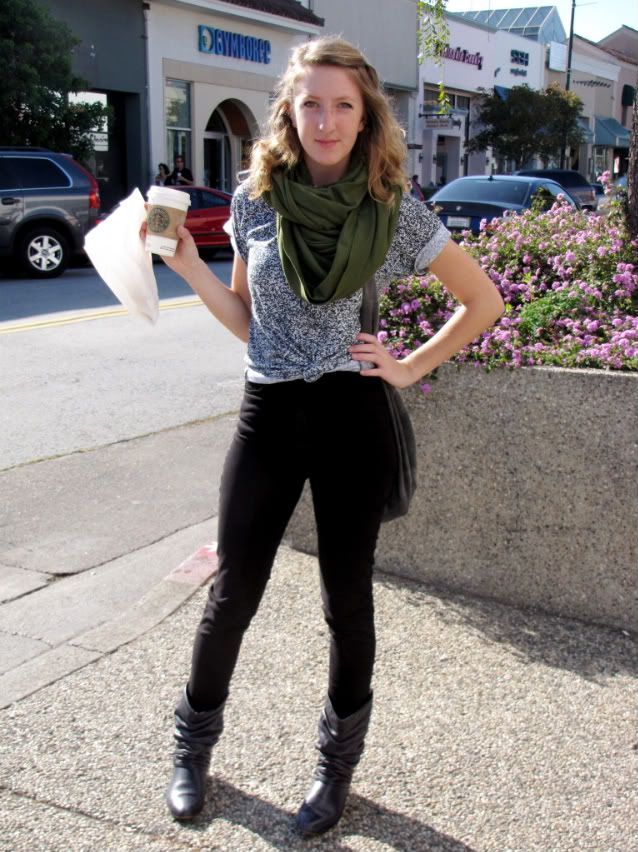 AA high waisted pants, composition shirt, circle scarf; thrifted boots, urban sweatshirt bag; sbux asiago bagel and carmel macchiato
It's finally November.
I want sweet potato pie and scalloped potatoes!
I want to hand-crack my assorted nuts, delve into my current novel and sip on hot chocolate.
Get ready for some holiday tunes on my playlist- I'm the best at Christmas and rainy day mixes.
Just watched The Brothers Bloom today- Adrien Brody has the sexiest big shnoz I have ever seen. I want him.
Oh, you should also see the movie- it's hilarious/awkward/witty/slever/mind-boggling/intriguing/ect.