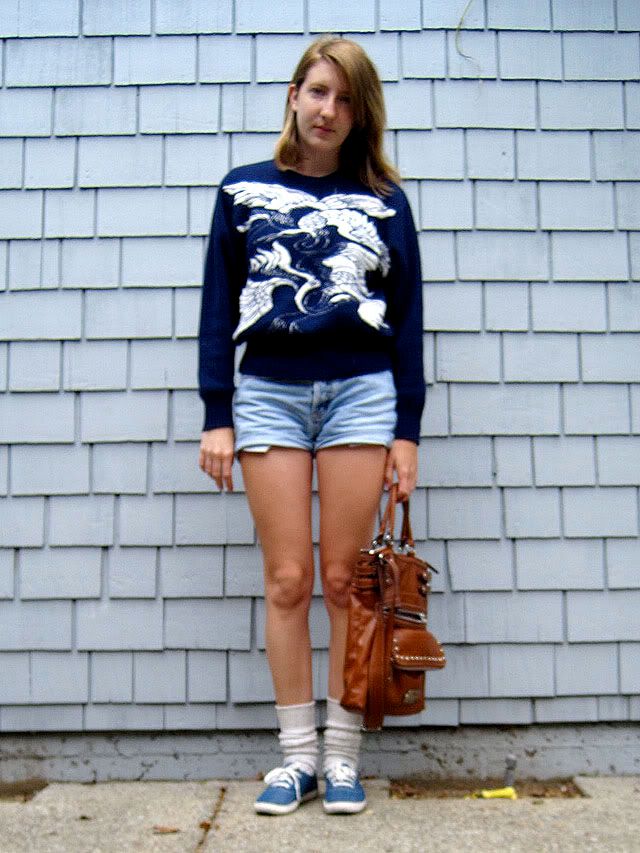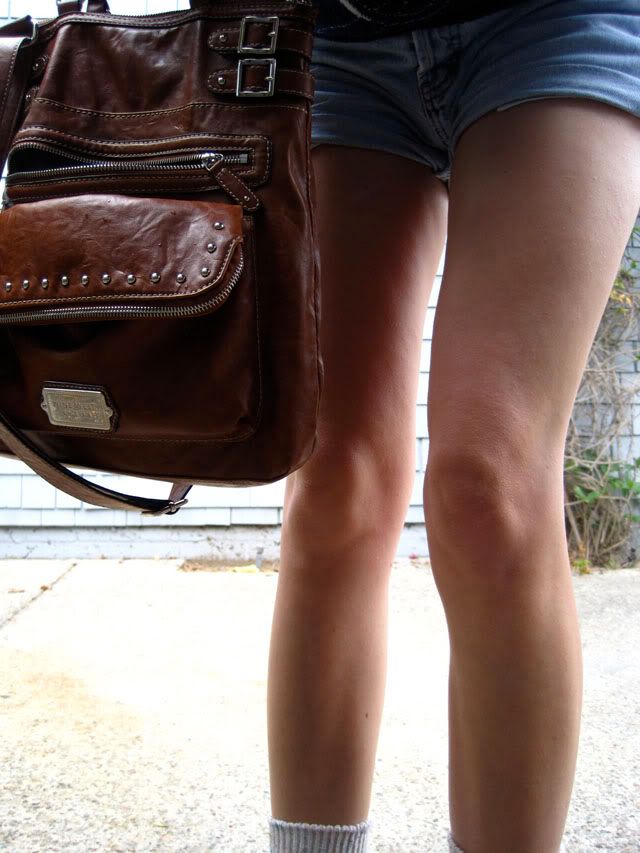 thrifted sweater, cv shorts; aa socks; denim keds; nine west purse- tjmaxx
Okay so it was sunny when I went to school.
And then it rained as I drove home from school.
Plus sleep deprivation.
Hence, miserable.
Either way I'm liking the whole socks and keds look. Not to mention it's actually comfortable.
Sock tans are the new flip flop tans. I am more than willing to jump on this bandwagon. I hate feet!
PS did you notice I'm a maxxinista!