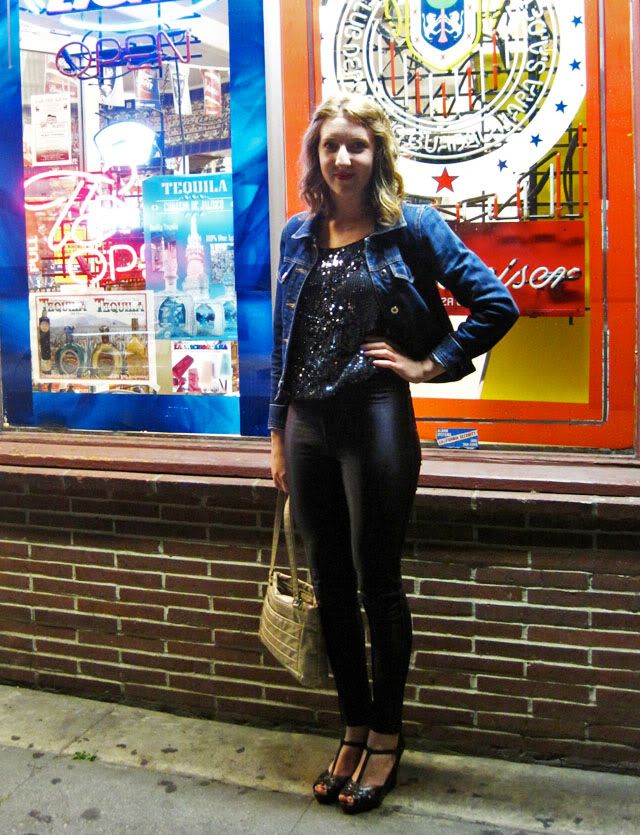 thrifted sequin crop top; aa disco pants; bp jean jacket; steve madden wedges
They turn off the house lights and turn on the disco nights, and kids come to skate the night away.
Should be told, it's somewhat of a workout and also really fun with a open-minded group of friends.
Excuse the poor quality of my camera phone pictures.
Wish I had more pictures of the rollerdisco to share with you! This won't be my last visit so I've got to brainstorm for more outfit ideas.
We stopped in a sketchy part of town to pick up some beverages, which is where my photo was taken.
Not going to lie- once I took the skates off, I felt like
CholaGaga
wearing this!