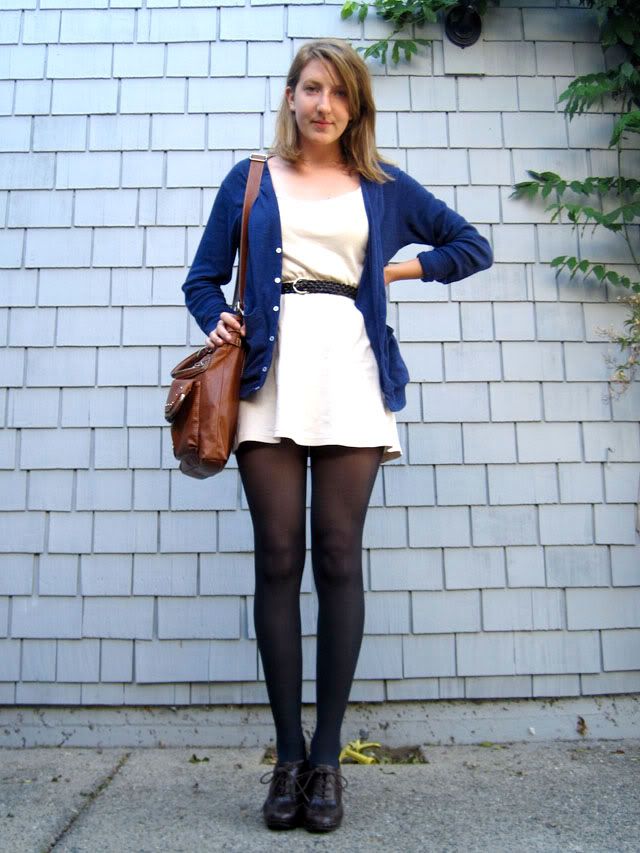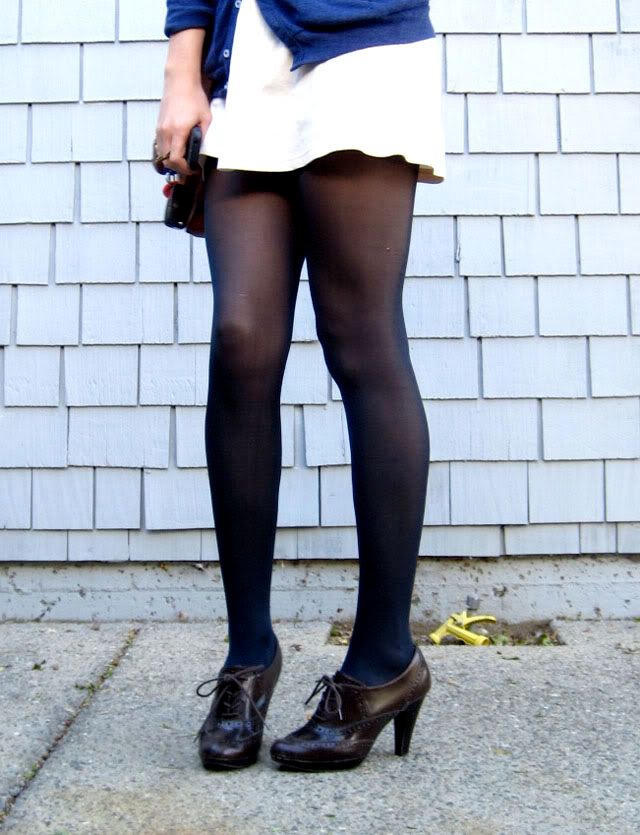 AA tights, dress, cardi; nine west purse; bongo oxfords
The truth is out! These oxford heels are Bongo and I got them for $20 at Marshalls a few seasons ago.
So cheers to another day of finals [done]. That is most definitely the reason for my stale facial expressions in recent posts. Philosophy essay final was today at 8am and I nailed it! Consider me the guru of philosophy (not really, not at all). But I can tell you the three classical proofs of God's existence are BOGUS. Sorry to all you believers, I don't mean to offend you. But if you look up the ontological, cosmological and teleological arguments that "prove" God exist, you will probably laugh too.
Back to fashion. Go to Marshalls. Go to TJ Maxx. Try it. What do you have to lose? Finding a good pair of shoes in unexpected places feels like finding a pot of gold at the end of the rainbow. It's that good. Plus in the end, you have "fashion secrets." Tee hee.
Good luck to all of you that have tests coming up. I have faith in you!
Now, enough procrastinating, I need to finish this term paper :(
xoxo