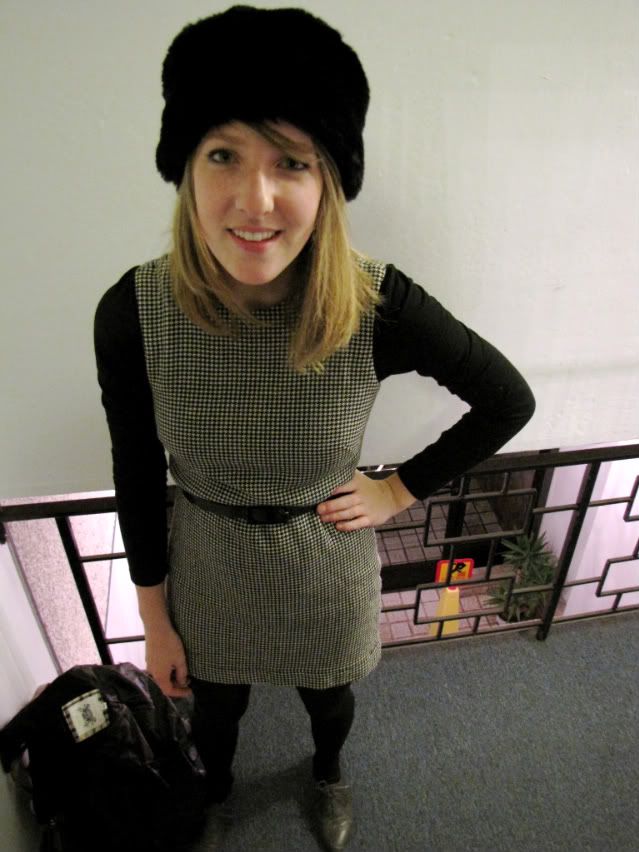 Thrifted & altered dress; aldo oxfords; target tights & cap; aa long sleeve body suit
This is the cutest little mini dress I've got and it was perfect for a date downtown San Francisco. I had the chance to see the cast of Wicked ice skating in Union Square where green light was reflecting on the ice. It was pretty cool I guess. The ice skaters weren't very talented on the ice, but one managed to fall and it was pretty funny.
Then a little birthday party for a friend, where some asshole blew out her birthday candles before she got the chance. Don't worry, we recreated the experience for her.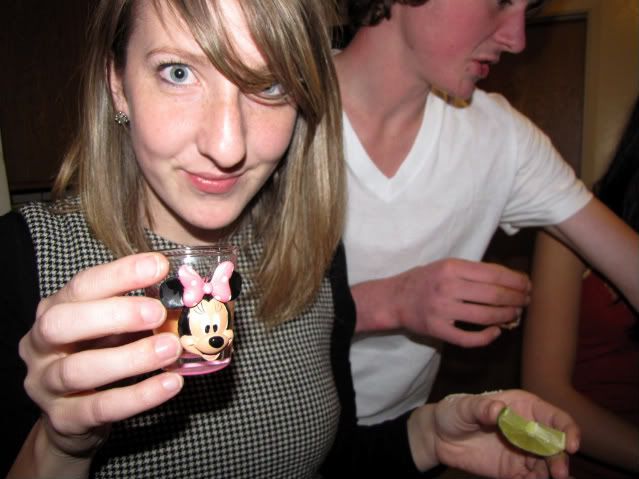 I took a "Minnie" shot with my friends in celebration for her birthday. Isn't this the cutest little shot glass you've ever seen? And somewhat inappropriate? Tee hee.
Can't wait for New Years Eve, it's one of my favorite holidays and I love to dress for it, no matter how lame my plans are.