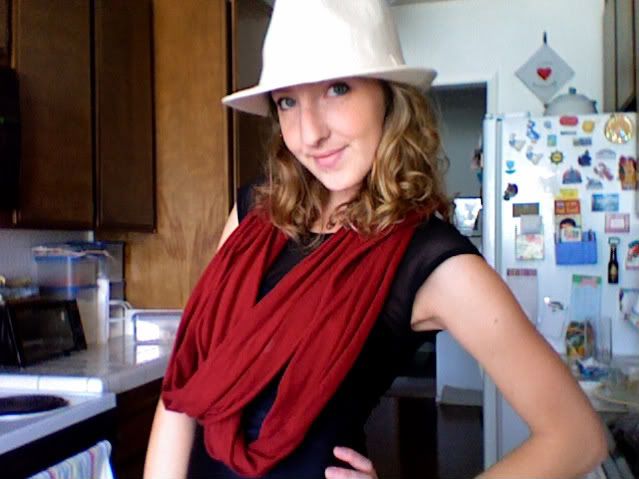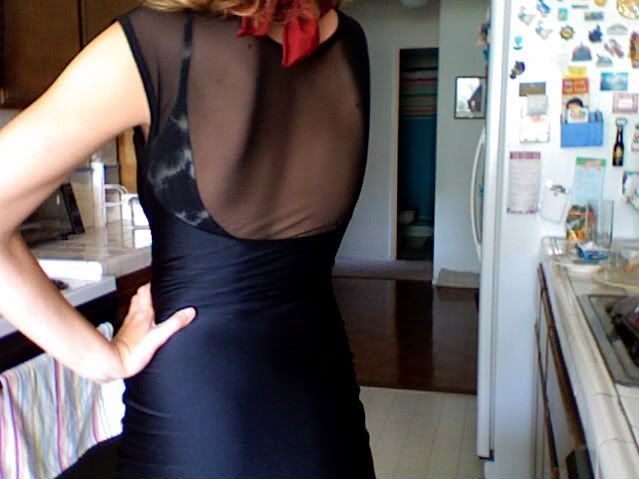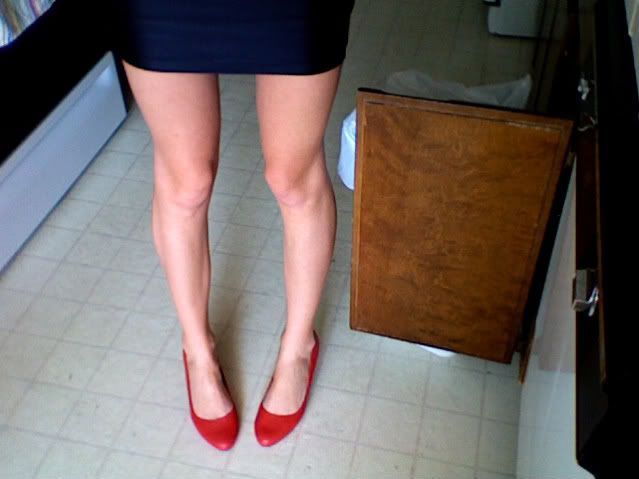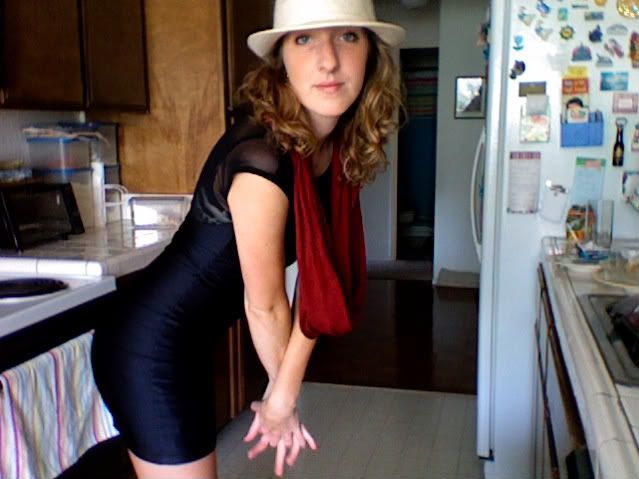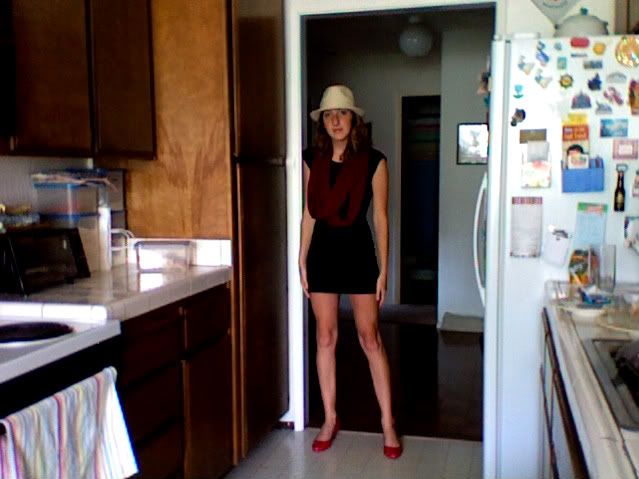 American Apparel tye-dye unitard, black sweetheart dress, cranberry scarf, borrowed/thrifted red pumps, f21 felt fedora
I know, I know, really terrible quality and lame photos. Haha, welcome to my kitchen, like the magnets?
These photos totally don't do the outfit justice, but I felt so good wearing it.
I'm wearing a bodysuit/unitard under the dress to prevent it from riding up and it creates a pretty cute detail in the back where the tye-dye shows through the mesh.
When I wore this outfit- it made me really think about moving to LA. I would wear this every day if I could, love the outfit! Hate wearing pants! :D
Bought the hat this weekend at F21, I'm been scouting for one like it the past few months but have been very reluctant to buy one. This one is thick felt and I love the color, especially with my hair color.
Borrowed the pumps from my sister, recently I have been buying the stuff she picks up from thrift stores from her, she's my buyer, I love her taste but somehow the shoes always fit me better. I guess I have a more common foot? I don't know but thank goodness we are about the same shoe size.
I know the pictures aren't great- but at least I'm posting.
Love you all,
esb