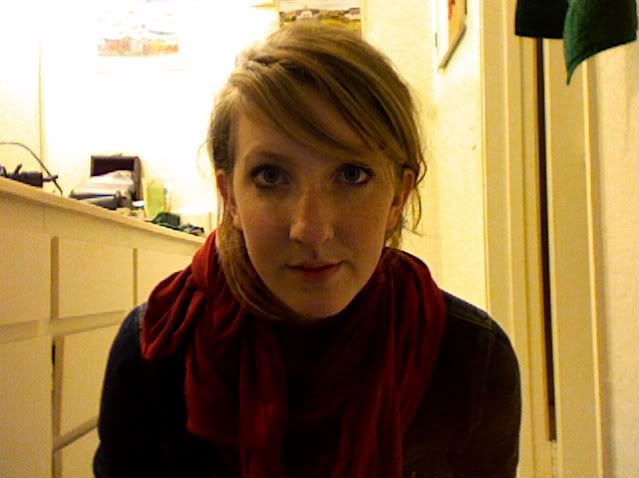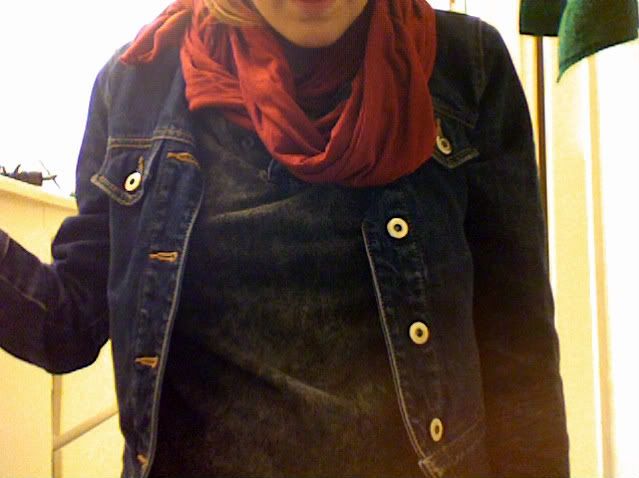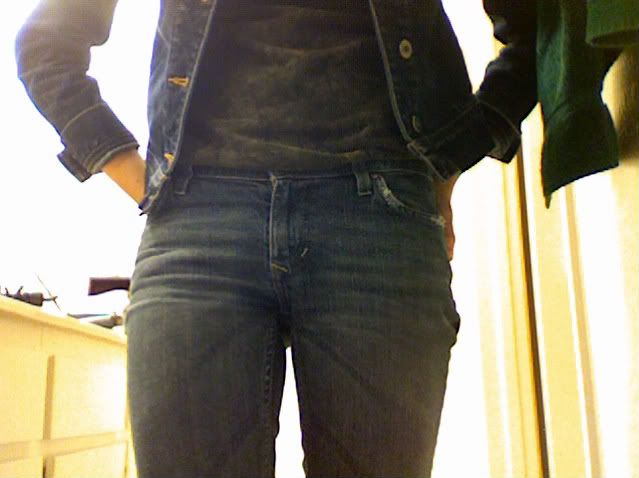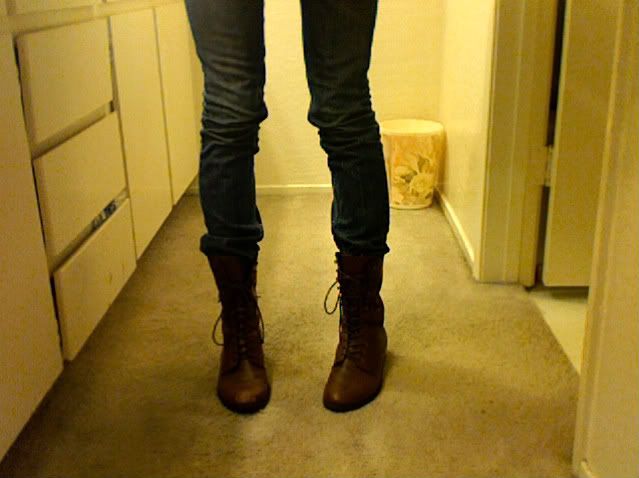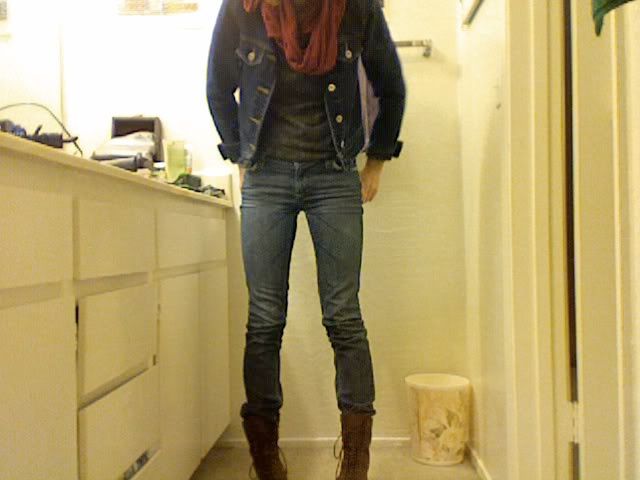 Four-year-old Nordstrom denim jacket, American Apparel cranberry scarf and black acid wash collared shirt, target skinny jeans, urban outfitters lace-up leather boots.

Like I said before guys, my cameras got stolen!
Instead of letting my blog suffer from this great tragedy, I must result to photobooth photos for a few weeks.
I still haven't decided on which digital camera I will replace my stolen ones with.
I wore this to see my friend's band play on Mission Street in San Francisco.
The band is sooo good, really pop-punk and super fun! Check out
Heartsounds
!
These photos were taken after I got home- you can see what the precipitation did to my hair :)
I love Gap's new advertisements for denim on denim. It's all coming back.
All for now,
♥ esb