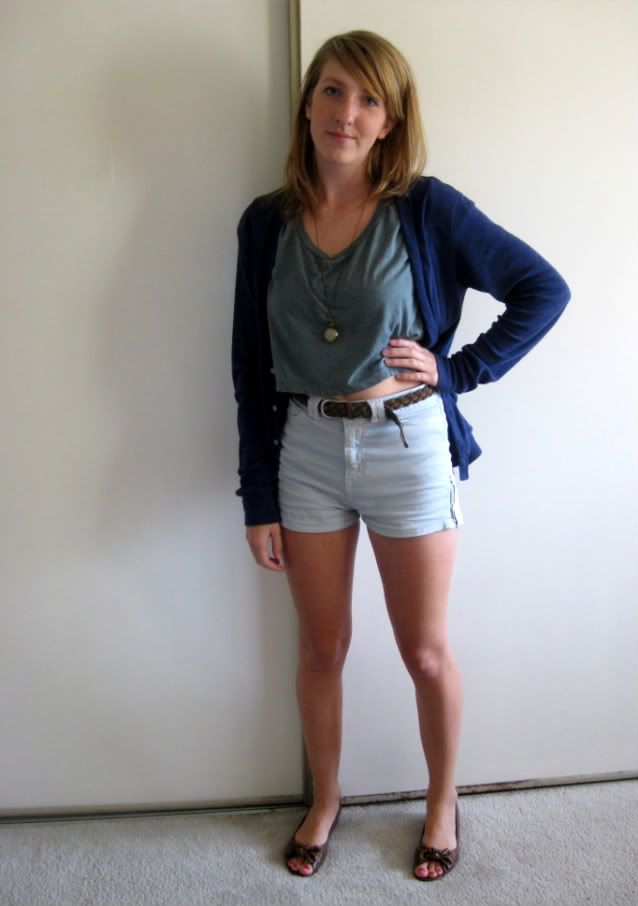 american apparel high-waist zipper shorts & oversized crop top, urban outfitters pocket watch, payless bow-tie flats
I was never a big fan of bikinis, tankinis or tummy tops when I was younger. But a little high-waist action to even it all out was painless enough.
I was so excited to get the pocket watch from urban. I had been debating whether or not to invest in a Betsey Johnson watch.
I decided I'm just not ready for that kind of responsibility (taking off for showering & washing hands, keeping in safe place from breaking, replacing battery every so many months, ect). I found this pocket watch as an efficient alternative.
Wore this outfit to work from 9-5pm. I kept the jacket on for most of the day- it already feels like autumn here. I start school in two weeks, can you believe that?
Recently cleaned out my closet and organized most of my clothes- excited to wear things that have been hiding at the bottom of my drawer.
All for now <3