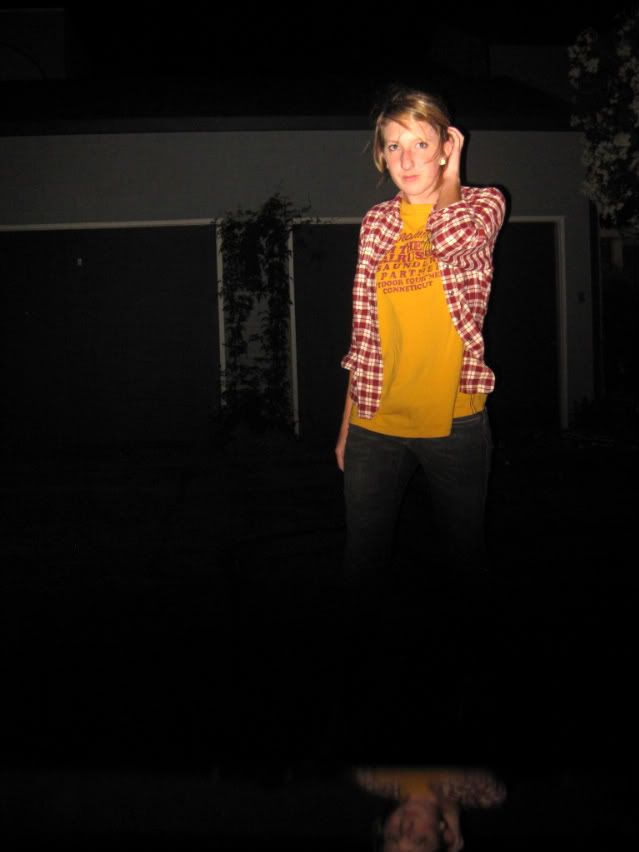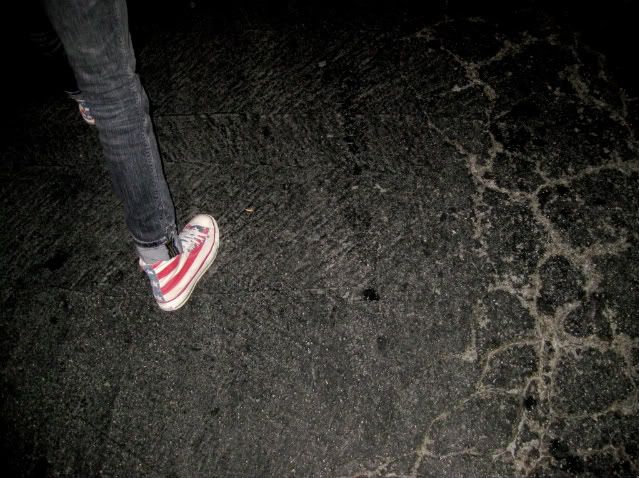 old navy zipper denim, thrifted tee, thrifted button-up, gifted high tops
What a second-hand outfit. Haha. I described this to my gal pals as my 90's grunge outfit. Minus the tee-shirt. I bought it years ago thinking it was a Beatles shirt. I finally read the front and have no idea what it means. If anyone has a clue- please share!
Went to a BBQ with some friends, ended up at Denny's. Here are a few shots from my night.
Check out the pitbull pup. I was about to swoop her up and just carry her home. She is the most precious dog I have ever met (really I say that about all the pups I meet)!!
The girl with the long hair let me buy the patriotic high-tops from her. I am obsessed!
Sorry about the lousy pictures, I need to train a photographer to become part of our entourage :D