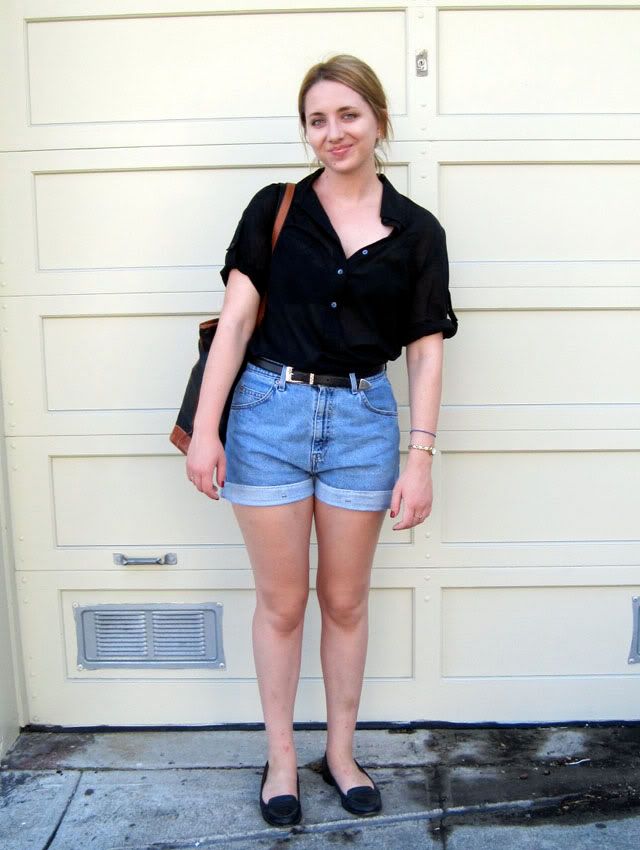 A friend and I went out to brunch & coffee during hot weather.
Sara's outfit is simple and chic.
This outfit interests me because, although I personally don't like to wear black, I like the way she is wearing it.
See-thru black is lovely mixed with denim.
Also, this watch is a staple in Sara's wardrobe.
I don't normally wear jewelry but once I find a nice simple piece like this- I know I will come to appreciate it.