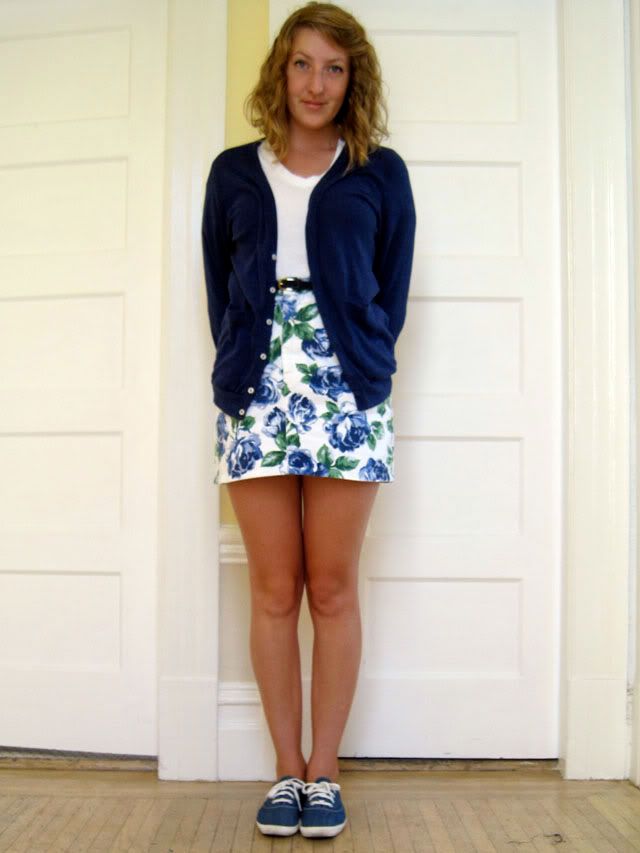 thrifted bongo floral skirt; hanes v-neck; aa cardigan & skinny belt; keds
Having a hard time finding a good photo spot in my new place.
Find this denim floral skirt at a savers. Haven't worn a plain tee shirt in a while, so it was nice to slip into one.
I find myself getting a little over the top with my outfits, so when I have something as outrageous as a floral denim mini-skirt, I forced myself to pair it with something simple. I got a little matchy- there's no stopping me :)
Maybe could have used some baby pink lipstick...
Stay cool!