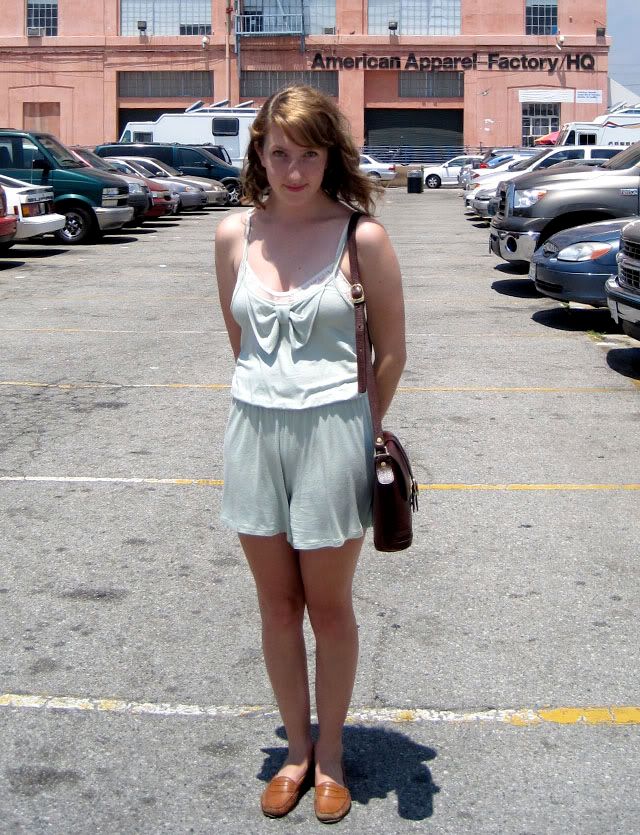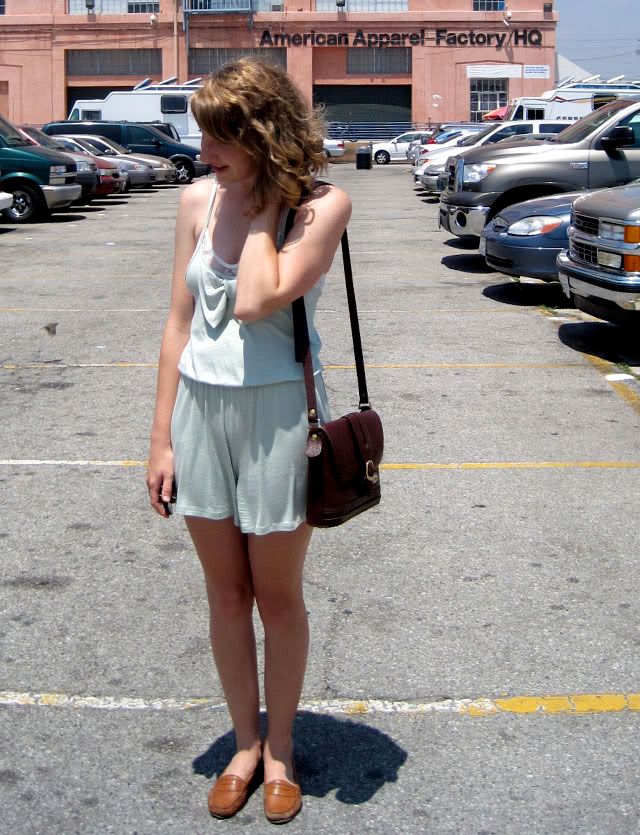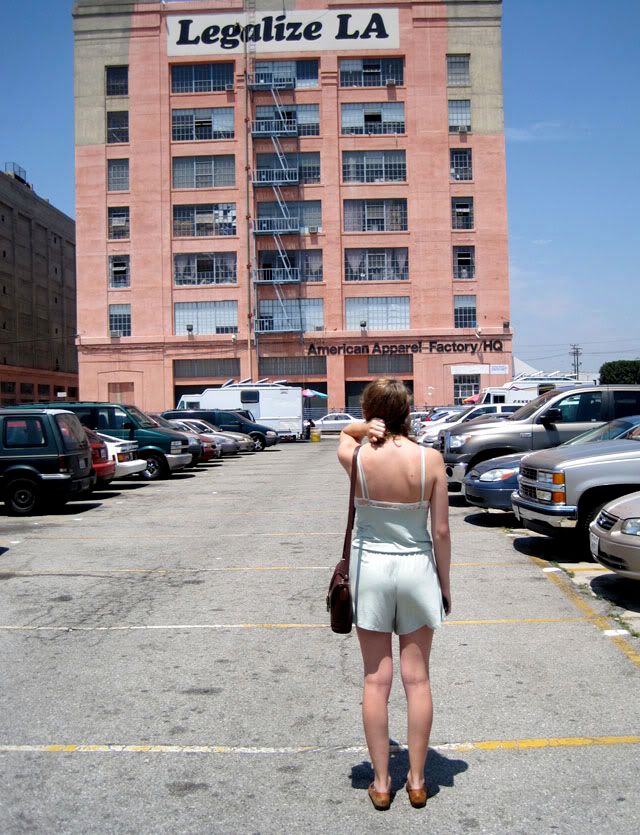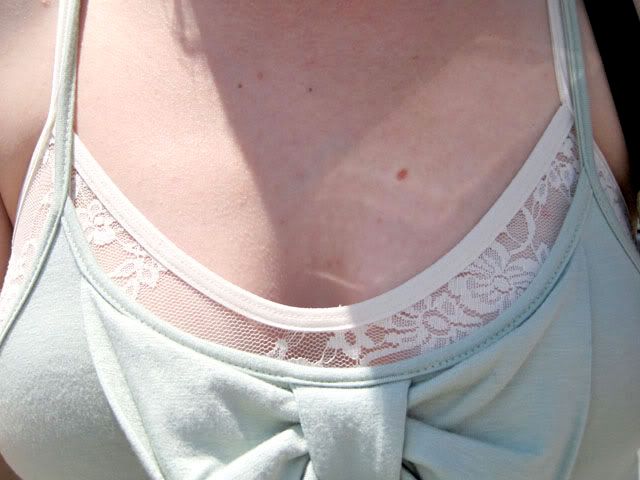 thrifted romper, loafers, satchel; aa lace bra
Finally, a trip to the mother ship!
During my trip to LA, a buddy and I visited the American Apparel Factory Headquarters.
I was so excited to walk around the production floors. Got to see all the smiling workers, laughing and chatting away.
It was interesting to see the art of clothes-making. Cutting, sewing and creating high-quality clothing is hard work. It made me appreciate the company I work for. But I won't continue to bore you.
I found this romper at the Buffalo Exchange on 2nd Street in Long Beach for $12. Hollllerrrr!
On the real though, I just want lots of rompers. This one is made out of polyester and is very slinky and free-falling.
These three from
F21
are cuuuuute: