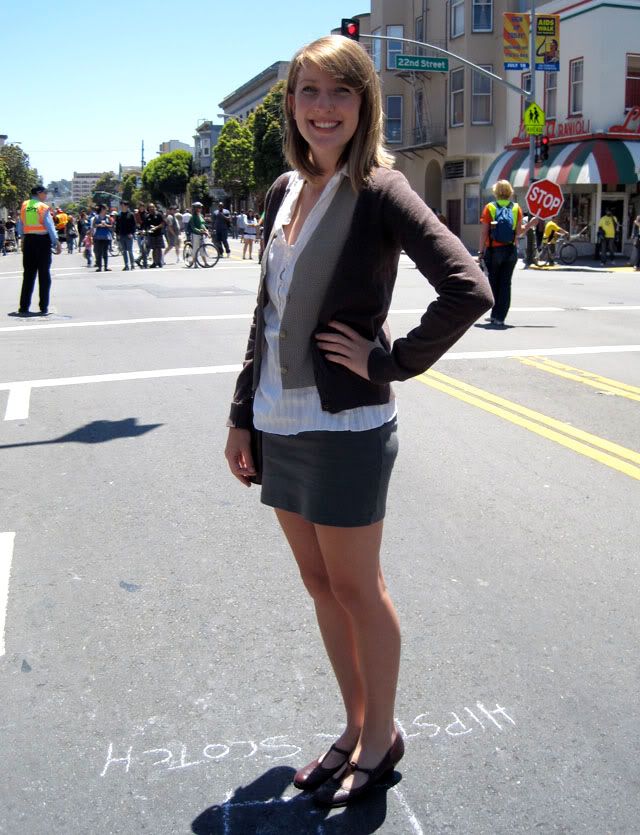 h&m cardi; thrifted blouse & vest; aa pencil skirt; tj maxx t-straps
Father's Day! A great excuse to dress nice for daddy, eat good food and have some nice family time. My dad and I met my sister in the Mission for breakfast, where we ate at Boogaloos. I had the nommy French Toast.
It just so happens that Valencia and 24th were shut off to traffic for Sunday Streets. Portions of the city are closed off on Sundays where you can freely roam, bike, skate, dance, whatever!
It was a cool opportunity to walk down the street and watch the crazy bicycle inventions wheel by. Also spotted a lot of cute pups, my family is partial to the Frenchies :)