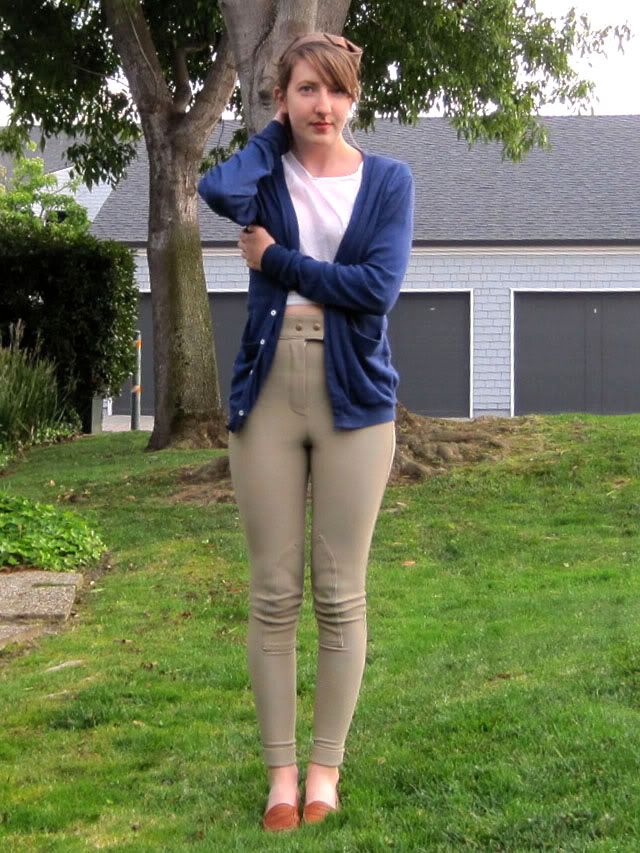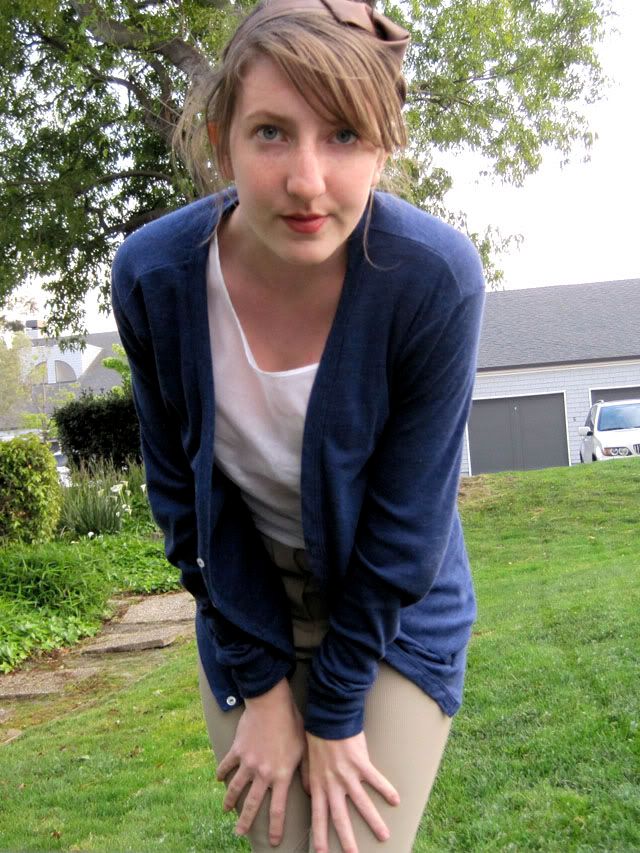 aa riding pant, lawn tee, cardigan; f21 headband; thrifted penny loafers; NARS gipsy lip color

Still not sure how I feel about these pants.
The color is lovely, they are SO comfortable and pretty slimming.
But that extra slab of fabric on the knee doesn't really serve a purpose, and I'm all about purpose.
What do you think?