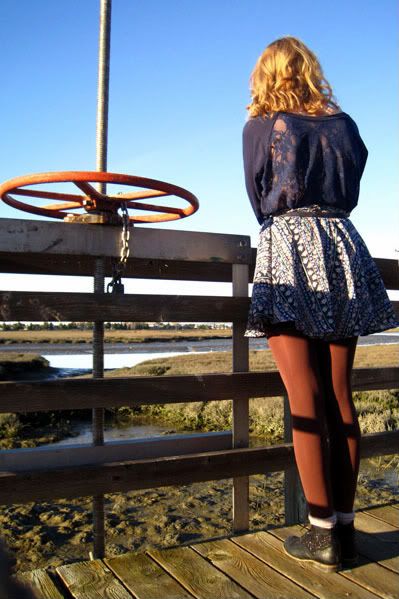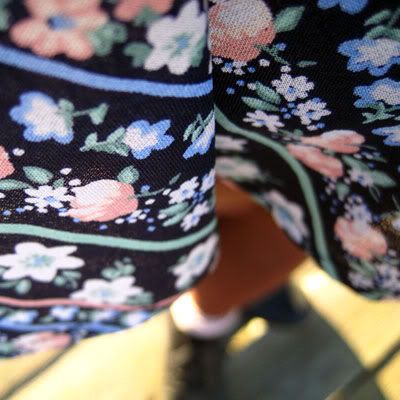 lace raglan, aa
floral circle skirt, thrifted
leather skinny belt, aa
truffle tights, aa
ankle socks, h&m
ankle boots, sway
vintage sunglasses, aa
i've been having a difficult time matching these tights to anything. the color is called "truffle" but they look rusty to me.
every time i wear them, i call my legs "truffula trunks," i think it's hilarious.
california winters never disappoint me. we get rain, then weeks of sunshine, then lots of rain, and then spring.
it's been really lovely weather, up in the 70's and 80's in some parts of the bay.
i feel sorry for you suckers stuck in buckets of snow- how do you function?