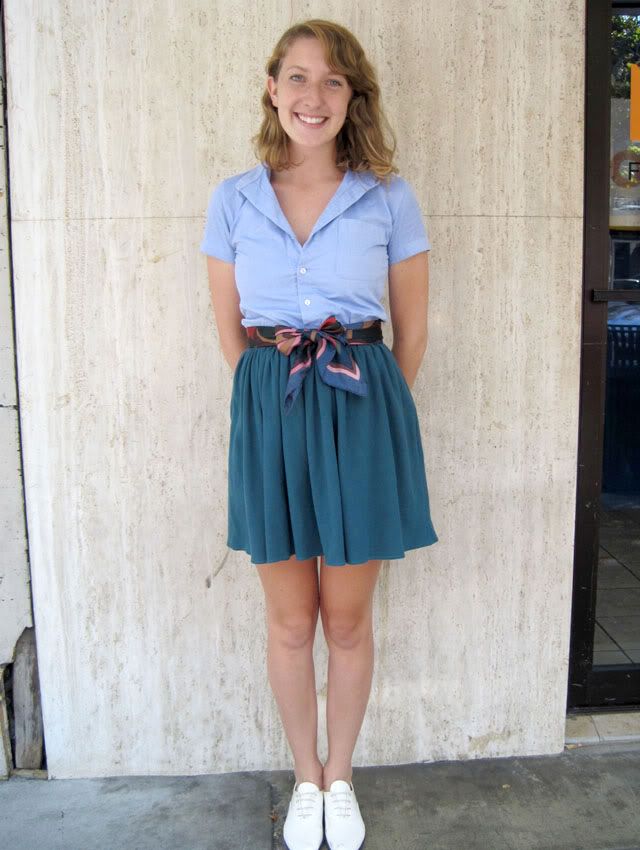 aa button up shirt, skirt, vintage scarf, dance shoes
Hate to bore you with another work outfit, but this is most definitely one of my favorite ones to wear.
Wearing a scarf as a belt is a nice and simple way to make any simple outfit look colorful, polished and complete.
It's also fun to loosely tie the scarf around your neck with blouses. I tried with this outfit but it looked a little girl-scout-y. Trying to steer clear of anything too costumey. Sock might have been nice with this.
Also, hope you noticed that I'm not wearing a stitch of black- it IS possible! It's summer, so now is the time to wear colors
:)