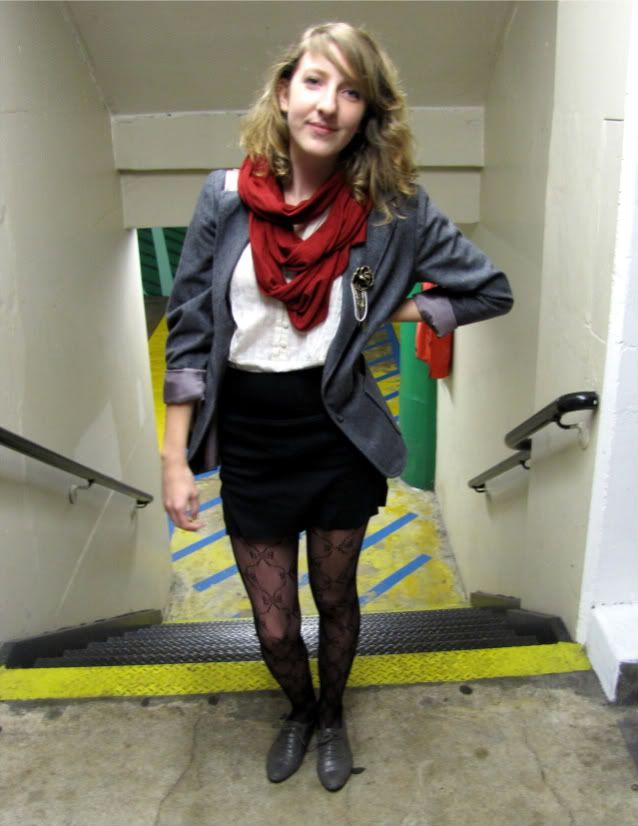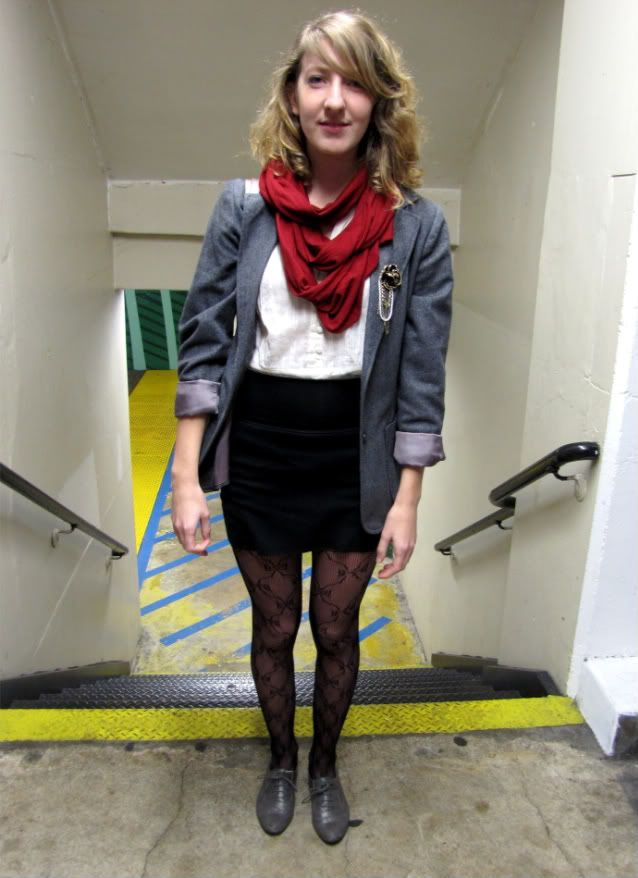 thrifted blazer, blouse; aldo textured tights, oxford lace ups; aa pink tights, mini skirt, scarf; f21 broach
So I am layering tights almost daily now. Pretty colors under a nice textured tight- love the look.
Excuse my hot mess hair :)
Is anyone as obsessed with "Best I've Ever Had" and "Little Bit (cover)" by Drake as I am? AH!
Soooo I just had my birthday a week ago. I turned 20- hooray! Feels a lot like 19.
I got a lot of accessories for my birthday, plus a lovely headband I will show off later. Also, some nice shoes and this fur scarf wrap thing that I have yet to figure out how to wear. I have faith.
Miss you, lovelies!!
xo esb